ABOUT BATTLE COMP ENTERPRISES
Battle Comp Enterprises, LLC is a veteran-owned small business:  Central Contractors Registry (CCR) CAGE #6HN52;  ITAR Registration #M30561, and Dun & Bradstreet DNB #963677252. 
Awarded US Patent #8,695,474 on April 15, 2014.  The ORIGINAL BattleComp is now Patented.  Beware of imitations.
Registered U.S. Trademark #3,903,660
E. Alan Normandy, Founder and CEO
President, Founder and CEO E. Alan Normandy is a retired Police Lieutenant and 29-year police veteran, SWAT Team plank owner and retired Chief Firearms Instructor.  He holds countless Instructor Certificates in multiple shooting disciplines and as well as numerous manufacturers Armorer Certificates.  He is certified as a Gunsmith for the AR15 and its variants, and the Remington 700 by the Lassen College School of Gunsmithing.  Alan is a California Superior Court-Certified Firearms Expert, and has consulted for numerous gun industry manufacturers, as well as the television industry.  Alan is one of the original Firearms Consultants for the Discovery Channel's hit show, MythBusters.
The BattleComp was invented with the help of an old friend who was an expert in fluid dynamics.
Check out Alan's Linked-In Profile:  http://lnkd.in/bH7hd-s
The Original BattleComp was intended for Close Quarters Battle (CQB) and works particularly well for Patrol Officers responding to Active Killer Incidents; as it allows police partners to deploy their patrol rifles side-by-side, and improves their rate of accurate fire without the crushing blast and concussion common to most muzzle brakes.
The Original BattleComp is a California Legal Compensator, and has been approved in every state where it has been questioned, which includes Connecticut, Hawaii, Massachusetts, New Jersey and New York.
The BattleComp is NOT a flash hider.
NOTICE:
Non-jacketed, sintered metal frangible ammuntion is discouraged for use with BattleComp products.  There is no risk to safety, but any damage to the BattleComp will not be warrantied.  This sintered metal frangible ammunition can come apart before exiting the barrel, which could result in a damaged BattleComp.
Jacketed MilSpec 62-grain frangible ammunition and UTM ammo work well. 
Lightweight marking rounds CAN easily become lodged in barrels for a number of reasons.  Please be safe and inspect your barrel regularly.
Users choosing to use these rounds with BattleComp products assume all risk associated with such choices.  NO ONE has ever been injured by using a BattleComp product, and we want to keep it that way.
100% American Made by Americans for Americans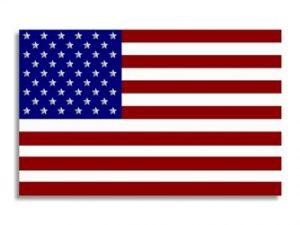 The reviews are near-unanimous:   The BattleComp is one of the world's finest TACTICAL compensators.
The ORIGINAL Patented BattleComp offers muzzle control like some of the best brakes on the market, with few of their liabilities.  As one of the original innovators of hybrid compensators, there is only ONE ORIGINAL Patented BattleComp.
The BattleComp is a true tactical compensator originally designed for military and law enforcement personnel who use the AR15 platform for CQB or response to Active Killers.  The BattleComp has no negative effect of precision marksmanship and the increase in muzzle stability allows the user quicker follow-up shots, especially when you need them.
The BattleComp gives the end user excellent muzzle control WITHOUT creating excessive concussion and crushing blast produced by many dedicated muzzle brakes on the market — yet without creating consistent and unacceptable flash — all within an A2-sized package.
USA DIRECT SALES ONLY– ITAR REGISTERED
Please contact Rainier Arms at exports@rainierarms.com  for BattleComp INTERNATIONAL SALES
For CANADA, please contact One Shot Tactical at info@oneshottactical.com
"If the BattleComp doesn't make you smile the first time you try it – We will buy it back!"
100% American made
Registered U.S. Patent #8,695,474
Registered U.S. Trademark #3,903,660
California Legal Muzzle Compensator
Precision CNC-machined 17-4 PH stainless steel bar stock
Concave face protects exit hole from damage and enhances forward vent tuning
Most models available in TWO finishes:  Black MELONITE or Matte Stainless
BattleComp 1.0 has the same overall length as an A2, but weighs 1.8 ounces (1/2 lighter than an A2)
Crush washer, shim kit or spring washers included with every BattleComp compensator
AK BattleComp (AKBC):  14x1mm LH thread for most AK47 platforms, three wave washers included
100% SATISFACTION GUARANTEED:  Unconditional 30-day return policy