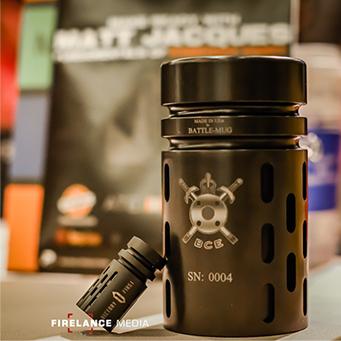 HISTORY OF BATTLE COMP ENTERPRISES
Battle Comp Enterprises was launched Memorial Weekend of 2010. Battle Comp became an instant success.
In 2010, Battle Comp's founder, E. Alan Normandy, was working full-time as a Police Lieutenant in the San Francisco Bay Area. As a former Chief Firearms Instructor, original SWAT Team Member and Consultant on the popular Discovery Channel MythBusters TV program, Alan asked the question: "Can we develop a device, which performs directly in between a flash hider and a muzzle brake?"
With that simple question, Battle Comp Enterprises was born.
BATTLE COMP FEATURED VIDEOS
BC2.1 units are on sale! Starting today, all BC2.1 units are on sale at the same price as the BC1.0! Have a great SHOT Show! read more
BE THE FIRST TO OWN NEW RELEASES! JOIN OUR NEWSLETTER TODAY!